The first completely carbon-neutral burial urns
There are over 600.000 deaths in the United Kingdom every year. Most of them are cremated, thus, an urn is needed for the ashes. Often, these are biodegradable urns, but they still affect the climate. To solve this problem, Mementi Urns is selling the first carbon-neutral burial urns: Mementi's Black Forest wooden urns. By using carbon-neutral materials and a sustainable production and transport system, Mementi can offer this unusual concept. The ecological urn has an appealing and elegant octahedron design, and it is manufactured without any colours, metals, additives, or artificial glue. The ashes capsule is included in the urn, which saves costs and reduces material need. Mementi's carbon-neutral Black Forest wooden urn is available for private individuals and undertakers.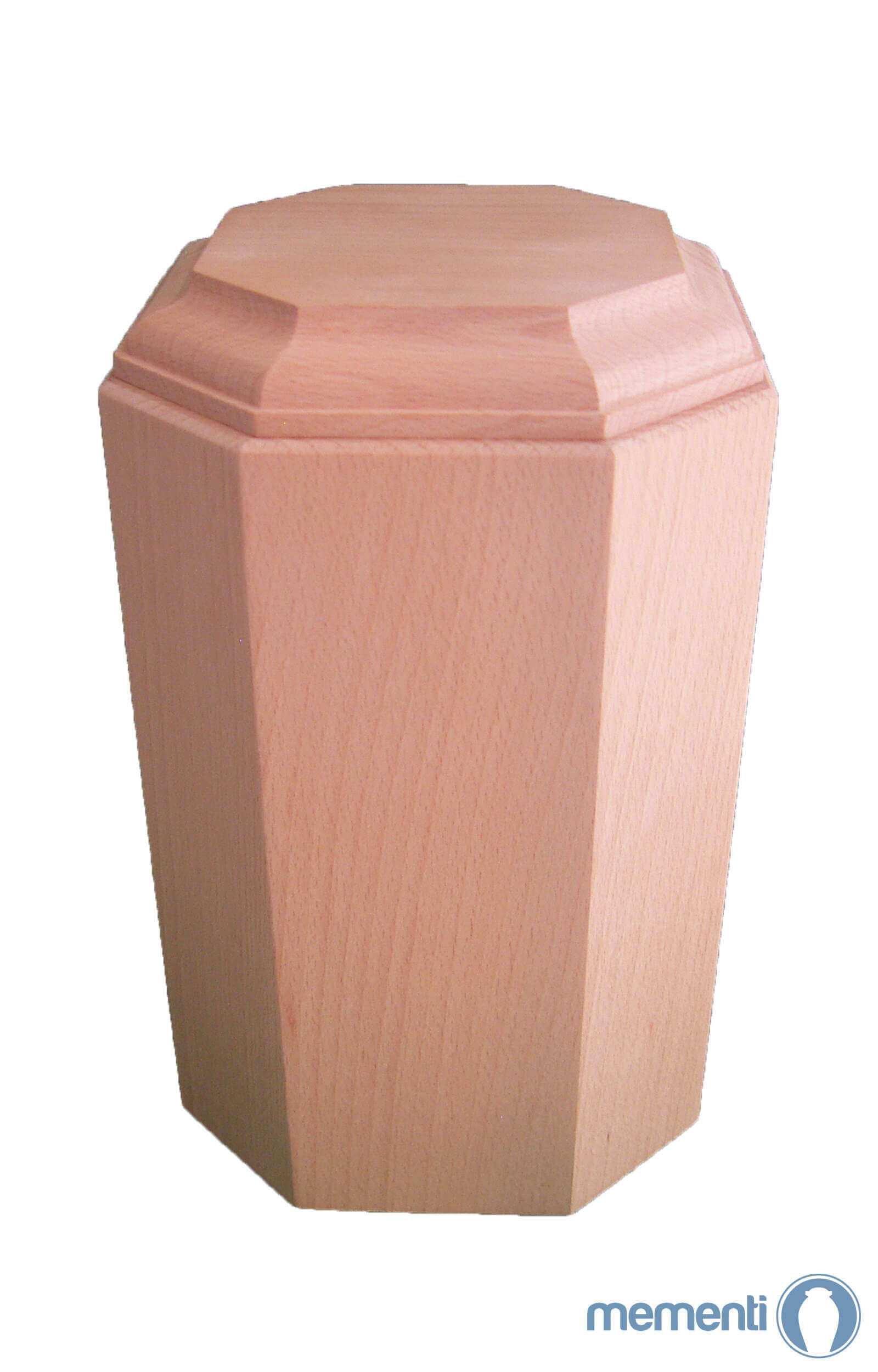 Climate protection & the burial's carbon footprint
The conscious decision
Climate protection is more and more important, and everybody tries to lower her or his carbon footprint. We eat less meat, buy sustainable clothes, and recycle our waste. A green lifestyle has become an important aspect of our lives. But what about the final resting place, when our organic body becomes part of the cycle of nature again?
In many cases, decorative cremation urns are manufactured from cheap materials. Nails, glue, and additives can be problematic for the environment. Mementi tackles this problem with our new carbon-neutral urn.
Beech wood and organic glue
Without any nails, without any plastic - the secret of organic urns
Mementi's first carbon-neutral 'Black Forest' wooden urn is made from nothing but beech wood and organic – water-soluble – glue. By abandoning additives and colours, the urn is 100% biodegradable and non-toxic. The special design combines two crucial aspects important for an urn burial: the decorative cremation urn and the ashes capsule for the actual ashes. The urn can be filled in the crematorium and is sealed irrevocably with a special wooden closure. With this unique solution, there is no more need for a silicon sealing, metals, or additional transports or packaging. The urn is made from 100% locally sourced beech wood, which decomposes after the burial and returns to the natural cycle. The carbon dioxide released during the decomposition equals the carbon dioxide absorbed during the tree's growth. Therefore, the material is carbon-neutral and, with carbon-neutral practices in place for manufacturing, administration, and logistics, you can rest assured.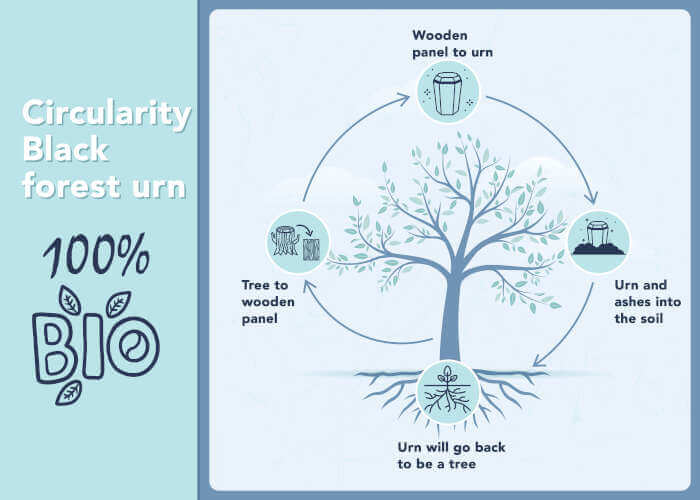 More than a wooden urn
What needs to be considered for a carbon neutrality
For a product's carbon dioxide balance, the manufacturing – in other words, the spent energy and the transport – are crucial aspects.
Mementi thus favours short transport paths for the material. We work together with a carrier which ships the material and the urn in a carbon-neutral way. Moreover, the packaging is biodegradable to additionally reduce the CO2 emission. Green energy for Mementi's facilities and offices, plus the servers and the external IT, also support our CO2 neutrality.
We steadily optimise the process. There may be backorders or non-replaceable components concerning the supply chain and third-party suppliers. In this case, we compensate for CO2 emissions. We work together with "Gold Standard Global", founded in 2003 by the WWF. Gold Standard is a reliable and trusted source for sustainable CO2 compensation. Thereby, even non-perfect conditions allow us to offer a carbon-neutral product.